The Crossover Trainer Blog has two contributors, Ines Gaschot and Bev Maahs. Ines Gaschot, CPDT-KA created The Crossover Trainer Blog in April 2012 to document her journey into positive reinforcement based dog training from dominance based training. Bev Maahs, KPACTP, joined Ines in March 2014 to share her knowledge and experiences with the dog community. Below you'll find their bios. 
Ines Gaschot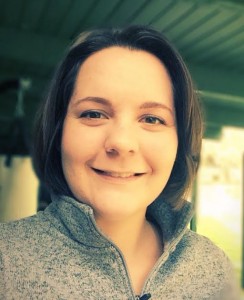 Ines Gaschot, CPDT-KA, has been training and working with dogs for over 10 years. She began working with dogs at a local animal shelter as a child and adopted her first dog from that very shelter. After Loker was raised at the shelter and returned twice by previous adopters, Ines was determined to provide him with structure and discipline so that he could become a great companion. Since then, Loker has taught Ines more than what could ever be said in this bio and he was the reason for her transition into positive reinforcement based dog training. Loker's challenges have driven Ines to specialize in leash reactivity, but she enjoys helping families overcome all of their dog training challenges. 

She keeps up with the most up to date dog training research by regularly attending seminars and other educational events. She is a Professional Member of the Association of Professional Dog Trainers, an Advisory Board Member for the Positive Gun Dog Association, and a Board Member for Austin's Ay Chihuahua Rescue. She writes for her popular blog, The Crossover Trainer, has written two ebooks, and an online educational class called the Leash Aggression Classroom. Ines is working towards becoming one of the industry's leading experts in dog leash reactivity and aggression.
Continuing education is important when it comes to working with people's pets. Ines keeps current with new techniques and positive dog training research by frequetnly updating her knowledge and credentials:
Memberships
University and Other Coursework: 
Don't forget to sign up for blog updates and the newsletter on the right sidebar! 
First and foremost, I am here for the dogs and for their future generations who will have to go through training. I am here for the dog owners who are confused as to which kind of dog trainer to go with or those who have used a method that hasn't worked and want to learn more about positive reinforcement. I got into training for the dogs – well behaved dogs are much less likely to end up on death row.

I began training when I was young. I didn't start with a dog as my parents wouldn't let me keep a dog. Instead I trained my cat! I trained him how to sit, lay-down, "up" (stand up to meet my hand in the air), stay, and come. Back then I used a treat to lure my cat into positions and since I have always used treats to teach basic obedience. I turned to Cesar Millan when I began working with dogs. I couldn't understand why people let them get away with bad behavior and I identified with Cesar's message and discipline ideas.

Here is my journey – beginning as a dog trainer, my influences, my experiences, and my decisions. How I went from dominance or correction based training to positive reinforcement training. – Ines Gaschot
Bev Maahs
I am thrilled to be able to contribute to Ines Gaschot's blog.  I have been reading and following her blog for quite a while now.  I am a Karen Pryor Certified Trainer, KPACTP and have been teaching Foundation or Pet dog classes for 3 years for Cowichan Canine on Vancouver Island BC.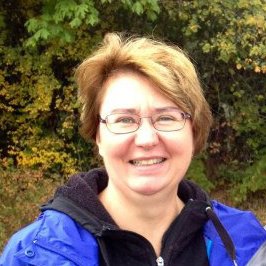 I graduated in 2011 From the Karen Pryor Academy with Terry Ryan with Distinction, and attended my first ClickerExpo in 2011.  Also taking Terry Ryan's Coaching People and Chicken Camp Targeting 101 in 2012.  I continue to take on line courses from like minded people and read many books on training.  Education does not stop, but is ongoing.
I love my job!   I have had dogs growing up and rode and trained my horse as well.  I have always been interested in training animals.  But as life goes on I worked in many industries including retail, computer programming, technical recruiting and management.  Finally after making another geographical move ( I have lived in the 3 western provinces of Canada)  decided it was time to do something I really wanted.  I made the decision to work with people and dogs.  Dog training is really about training people to have great relationships with their dogs.  I love what I do, and meet many amazing people and dogs.  I have a lot of satisfaction knowing that many people who train with me have good relationships with their dogs, and all with positive results and training!
Currently I  live with my husband we have a four year old Shepherd cross from the BCSPCA, who was extremely afraid of the world and reactive!  She is now a happy well adjusted dog, yes, she still does react to some dogs, but is is manageable.
I also have a 2 year old GSD male who I am training for the Rally ring, hoping to compete this year with him. And not to be left out, we also have an SPCA cat named Akira!