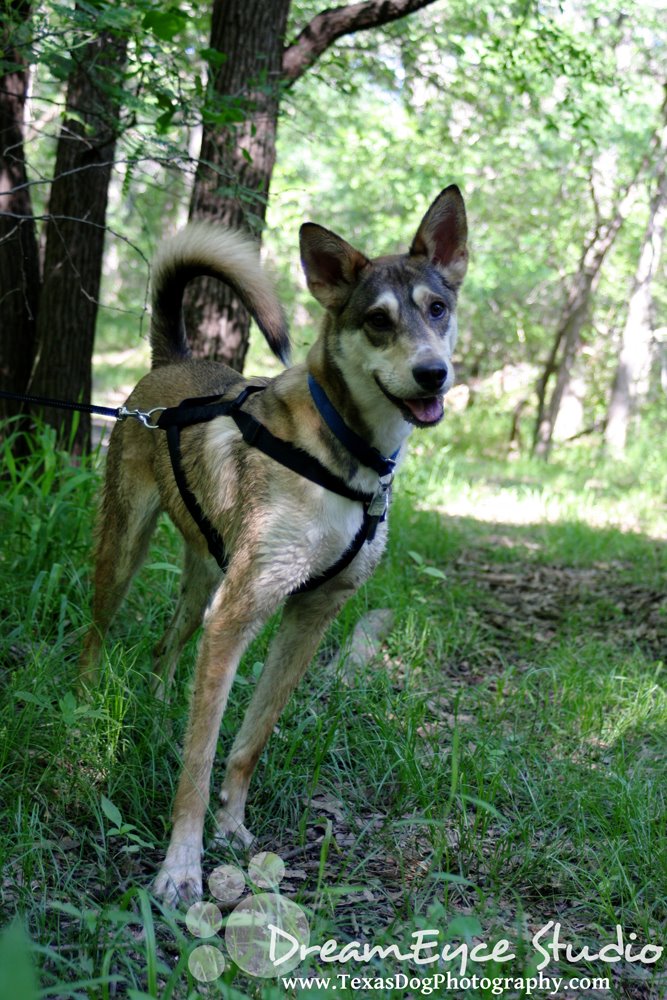 While working on Loker's leash manners, I needed to find a way to exercise him without having to walk him on a leash. My solution: bicycling with my dog! It is so much fun and he took to it like a natural. He gets to stretch his legs in a way that wouldn't be possible if I even ran with him. (Have you seen his long legs!?!) We began a few months ago by just putting a leash on him and trying to keep him next to me but that proved dangerous even on neighborhood streets – especially with his reactivity to strangers and dogs. I began looking around for an affordable and safe product that would make our rides safer.
The Walky Dog is what I chose for Loker and I. It was *super* easy to put on my bicycle and all the tools came with the kit. This product has made our bike rides almost 100% more safe and a ton more fun!
You might be wondering – why can't I just walk him? When training your dog leash manners it is important to keep him from practicing bad behavior on a leash. You want to wipe that from their memory or habits. So while you teach your dog to walk properly on a leash, you need to find alternate ways to exercise your dog. I chose to bicycle with him and teach him to use a treadmill.
Here is a short clip of Loker running like crazy with the help of the Walky Dog! (Obviously, I don't recommend riding one handed like I did in this video!)
This a short clip of Loker on the treadmill after a few training session. He loves this as well!