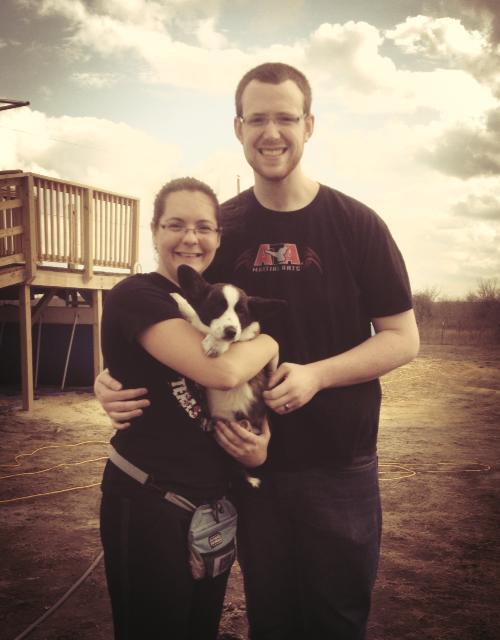 Positive reinforcement based training relies heavily on using treats during training. Technically, if you use a pouch you should always have it on you so that your dogs just sees it as a part of you. This prevents the dog from working just for the treats and helps avoid bribery.
However, I am very guilty of taking the pouch off during "non-training" time and putting it on during training time. Luckily, I have not run into any issues, but as my puppy, Clark, grows older I want to take some initiative to avoid bribing him because of all the projects I have in mind for him. It is important that he learns to work for me and not the treat pouch.
So do you also have this bad habit? Does your dog only work for you when you have the pouch? Well, it's time to get your pockets dirty and ditch the treat pouch!
I'm challenging myself this coming month to make sure all treats come out of my pockets instead of my pouch and I hope you'll join me. Don't forget to share your experiences on my Facebook Page! Happy training!