I am very excited to share this post by Dr. Lynn R. Honeckman! I had the pleasure of meeting her last year when she was in Texas for a conference and decided to meet up with the local trainers here in DFW. When I wanted to find a knowledgeable person to write about pet obesity, I couldn't think of a better person to ask and sure enough, she was more than willing to put something together for me!
Preventing Obesity: Helping our Pets Live Longer and Healthier Lives
"You are what you eat"
"Breakfast is the most important meal of the day"
"Fill your fuel tank with high quality fuel"
"Eat the rainbow"
"Let your food be your medicine and your medicine be your food"
"If you plant Twinkies in your body garden, how do you expect to harvest health?"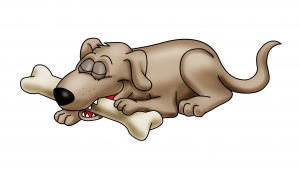 We have all heard these phrases at some point in our lives, and as with many cliches, they are most often based in truth.  We are bombarded daily with reminders to eat well, exercise often, and be the healthiest we can be.  Yet, as difficult as it can be to take care of ourselves in this way, it seems just as challenging to provide the healthiest lives possible for our pets.  Our pets give us that unconditional love we so often seek, but many people equate LOVE with FOOD…and not the best of foods either.  In the same way we are encouraged to  read labels and seek the highest quality food for ourselves, we need to be doing the same with the food we provide for our family pets.
Health problems secondary to poor nutrition or obesity in pets are on the rise. A survey conducted by the Association for Pet Obesity Prevention (APOP) found that 53 percent of adult dogs and 55 recent of adult cats are officially overweight or obese.
The list of medical concerns associated with obesity is extensive:
            Osteoarthritis
            Ruptured Cranial Cruciate Ligaments
            Increased Risk for Intervertebral Disc Disease
            Diabetes
            Hypertension
            Respiratory Problems
            Cardiovascular Disease
            Kidney Disease
            Cancer
Pet owners need to be aware of these medical concerns and need to be more proactive in preventing obesity and weight-related health issues. Food affects every cell in our body and every aspect of our being–mood, behavior, energy levels, ability to problem-solve, sleeping habits, and overall health. This is equally true for our pets.  As guardians of these companions, it is our job to care for them in the best way possible, and this includes what and how we feed them.
A Life Span study by Nestle-Purina PetCare, a study that spanned 14 years, was the first to objectively compare lean body mass with longevity. The study proved that maintaining a dog's lean body condition extended their median life span by 15 percent, or up to 2 years.  That is a significant finding in the life of our companions–pets who already leave us too soon.
The primary ways to reverse this obesity trend include increased focus on high-quality nutrition, monitoring portion control and treats, and providing adequate exercise outlets. Reading food labels should be an important step in providing our pets with the best possible nutrition. Feeding a high-protein, low-carbohydrate diet in appropriate portions, with low or no grain content, has been proven to provide our dogs and cats with the best overall diet.  Avoiding preservatives, food dyes, and fillers, and choosing the purest ingredients will always be the better decision.
People invented the food bowl, mainly for feeding convenience.  Unfortunately by doing so, we have also eliminated a pet's need to work, forage, hunt, and become more engaged with their environment. Offering our pets food-stuffed puzzle toys and fun find-it games will give them the opportunity to improve their problem-solving skills, and use energy as they consume calories.
Providing our pets with daily exercise means looking past the traditional walk, and choosing instead to play with them in ways that will benefit everyone involved.  When playing a simple game of fetch, the person throwing the ball can race with their dog to the toy.  Simple agility and Treibball courses can be created in backyards using children's play tunnels, garden pots, old tires, beach balls, pool noodles, and pieces of old plywood set upon buckets.  Investigating local dog-friendly state parks and beaches can provide everyone with new experiences.  Enjoying life together with our pets will create a happier and healthier life for everyone.
By providing our pets with the highest quality nutrition, in the appropriate portions, and improving the quality of their exercise, people can definitely reverse and prevent the condition of obesity. By decreasing obesity, our pets will be less likely to develop medical conditions associated with excess body weight.
We are the guardians of our companion pets. We need to provide them with the best possible life by keeping them as healthy and happy as we can for as long as possible.
Written by: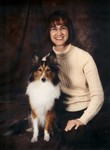 Dr. Lynn R. Honeckman
Veterinary Behavior Solutions
Orlando, Florida
www.veterinarybehaviorsolutions.net
Dr.  Lynn R. Honeckman graduated from Purdue University School of Veterinary Medicine in 1993, after undergraduate studies in biology, biochemistry, psychology, and animal sciences. Upon graduation, Dr. Honeckman moved to the Chicago area working in private practice with small animals, exotics, and wildlife rehabilitation.  After 4 years, she accepted a position as an associate veterinarian at New York's North Shore Animal League America, the largest no-kill shelter in the United States. While there, Dr. Honeckman witnessed first-hand the huge number of pet relinquishments every day due to behavior problems. It is currently believed that behavior problems are the primary reason for dogs and cats to be taken to a shelter. While working at NSALA, Dr. Honeckman worked closely with the shelter's Training Department along with New York area Veterinary Behavior Specialists to rehabilitate these pets. During this full-time position, Dr. Honeckman also worked in Franklin Lakes, New Jersey at a small animal/exotic practice, continuing her experience with birds, reptiles, and small mammals.
Dr. Lynn Honeckman relocated to Orlando, Florida in 1999 and has continued working as a general veterinarian in the Orlando area. For the past 7 years, she has worked as the facility veterinarian at the Southeast Regional Campus  of Canine Companions for Independence (CCI) located in Ocoee. She has continued to pursue her special interest in animal behavior by attending  the Applied Clinical Behavior Medicine Course of the North American Veterinary Post Graduate Institute, both the general and advanced courses offered in 2003 and 2006.  Dr. Lynn Honeckman remains fascinated with the power of the pet-owner relationship and looks forward to helping to prevent and treat any behavior issues which may interfere with this bond.
Dr. Lynn Honeckman is a member of the American Veterinary Society of Animal Behavior and American Veterinary Medical Association.