It is my pleasure to announce a brand new organization which has chosen to promote positive and dog-friendly training methods to educate and influence their field. The Positive Gun Dog Association has just launched their organization as well as an amazing interactive membership site for enthusiasts/owners, hunters, positive trainers, and breeders. Oh, and it's FREE! This resource is open for registration so go check it out! Even if you are not a gun dog owner or trainer, the resources that this website offers are remarkable and well worth your time.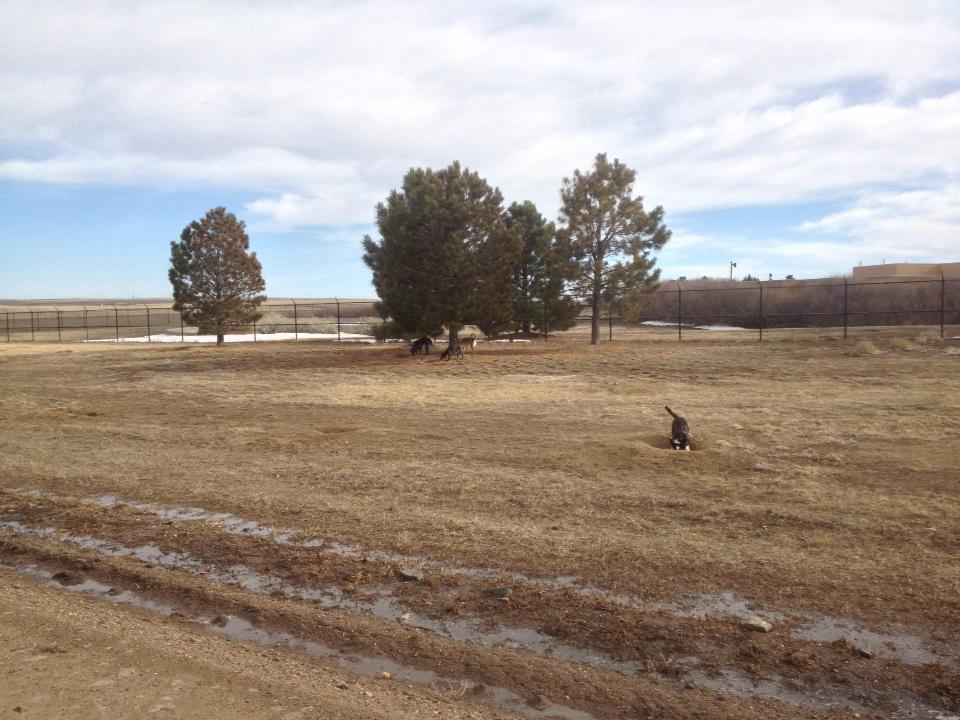 I know the man who started the Positive Gun Dog Association personally and can pledge that he knows what he's doing. If you missed it earlier, check out his guest post "Off Leash Reliability from a Positive Gun Dog Trainer's Perspective." I recently visited Colorado and had a chance to meet up with Thomas and his dogs, Rooster and Roscoe, in person.  The dogs all enjoyed a run 100% off leash enhanced with snowy mud puddles and prairie dogs (see Clark above checking them out). We had a blast and it was a pleasure to watch Thomas' connection with his dogs.
Much to my surprise, I have been chosen to participate as an active Advisory Board member for this new organization. I am honored to have the chance to help this start up organization grow to hopefully achieve a nationally recognized status. I hope you will help me by spreading the word to your friends and family so that together we can spread the knowledge to those who need it and want it. Check the Facebook page here: https://www.facebook.com/PositiveGunDogAssociation.  Be sure to go register to get access to the newsletter, trainer blog, forum, expert panel report, and more!