Happy Thanksgiving to all my USA followers! This is a great time to give thanks for the little things in life.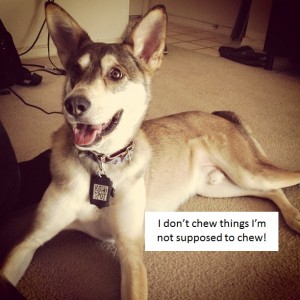 A popular blog, Eileen and Dogs, came up with the best idea! Instead of joining in with the recently viral "Dog Shaming" phenomena, she decided to take a higher road to promote training and prevention rather than blame the dog for bad behavior.
She's started a movement called "Dog Praising"! I'm joining in and I hope you will too! Here are some things I am thankful my dog does:
He doesn't counter surf (even though he could because he is TALL!)
He doesn't chew inappropriate things (even though the shelter I got him from warned me he chewed everything!)
He puts so much effort into his training sessions.
He lets me take millions of pictures of him!
What are you thankful that your dog does? Did you train him/her to do it or did they come to you that way? Can't wait to see the responses!