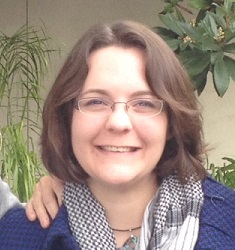 Hi! I'm Ines!
I'm a professional dog trainer who is sharing my journey as I transition to positive reinforcement based dog training methods.
What is a 'Crossover Trainer'?
Crossover trainers are animal trainers who have transitioned or are transitioning to positive reinforcement based dog training. They come from all kinds of backgrounds but have now found themselves in search of science-based, less-force training methods and techniques for one reason or another. 
Promote tolerance and understanding towards those who have not made the transition.
Promote the use of positive reinforcement with people as well as with animals.
Set people and dogs up to succeed instead of fail.
Provide resources to others who are on the journey along side me.
Treat every person and animal with the utmost respect.
Receive our monthly newsletter with more free tips and resources!

We value your privacy and would never spam you
Let's Get Started!
Here are some popular articles and resources to get you started:
What are you struggling with right now?